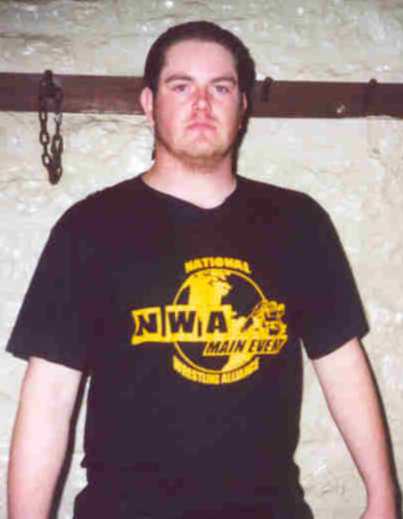 Trying to explain Jason Cain in a few words is hard to accomplish. Jason isnt simple or loud, but he is strong, handsome and reaching for the stars. While Jasons heelish manner takes the stage, this interview shows the strong, silent type still exists in a gentleman. Enjoy this
interview, and then check out photos of this upcoming superstar on the NWA Main Event website
www.nwamainevent.com
, as well as Coliseum Championship Wrestlings website
http://www.coliseumwrestling.com/
, and my
own personal site
http://belleofthebrawl.tripod.com
Without further ado, Belle of the Brawl gives you Jason Cain.
Lekisha Oliver (Belle of the Brawl [BB]): Thank you for doing this interview. Okay, Jason, where did you get started at?
Jason Cain [JC]: I started out as a referee in Evansville, Indiana, about five years ago. I did that for two or three years and I was training the whole time to wrestle. Ive been working ever since.

BB: Who trained you?
JC: At first it was bits and pieces by Mike Samples. A guy that really taught me a lot that is not longer with us, Bad Business Brown. And finally, the guy that topped it off and did a lot for me was Tracy Smothers.

BB: Ive met Tracy. Hes a cool guy.
JC: Hes a good guy.

BB: You started up in Indiana?
JC: Yeah, in Evansville. They got me referee jobs in Kentucky and further out. Its not what I really wanted to do to begin with. I was very, very young. Im 20 now. I was young when I started. People didnt seem to want a real young wrestler, so I was a referee and I took what I could get and here I am.

BB: How long have you been with Mike and the NWA (Main Event)?
JC: Its been close to two months now.

BB: Thats good. And youre one of those full-fledged heels now, one of those bad guys. (Laughs).
JC: Im a good guy.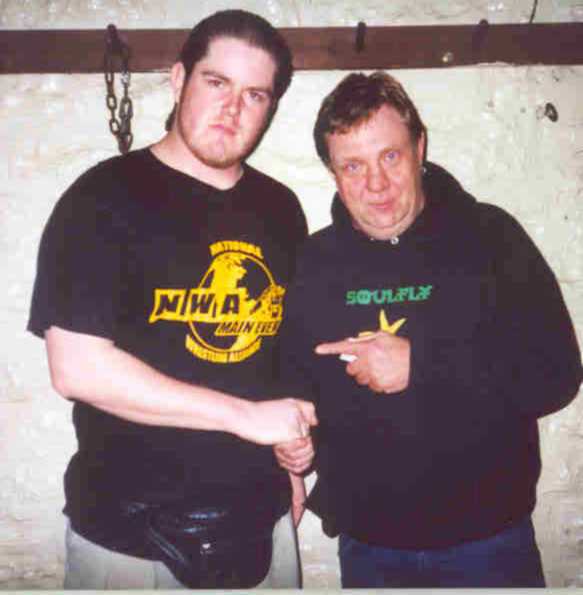 BB: You are. (Laughs). But what does your family think about you wanting to get started in this?
JC: Mother hated it and still does.

BB: What about the rest of your family?
JC: Pretty much same as my mother.

BB: They didnt like it.
JC: But they have adapted to it.

BB: What about your girlfriend, she does cheer you on doesnt she?
JC: No girlfriend.

BB: Oh. Thats hard to believe with you.
JC: (laughs).

BB: Because I have to admit you are a cutie.
JC: Is that on the record?

BB: I dont know (Note: Yep, its on the record. All the way down to the blushing.)
JC: Ill see that on the Internet. Hes a cutie!

BB: Yeah, hes a cutie. You are a cutie. Where would you want your career to go, starting here and going on?
JC: Id say like everybody else. Id like to be there someday wherever that might be. If there are four later on instead of the one.

BB: Did you do any backyard wrestling or anything like that?
JC: No.

BB: What do you think about stuff like that?
JC: I dont hate them for it, they have a dream for it too. They just dont have the money for it. But I took a couple backyard guys and trained them. I showed them that there is no sense in that.

BB: That its just insane.
JC: Yeah. Its not right at all. If you want to do it, do it in front of real people on the Indy circuit and try to work youre way up.

BB: Thats how its supposed to go.
JC: Yeah, its more fun that way, instead of breaking your neck jumping off of your house roof. Longer lasting.

BB: (Laughs). Yeah thats true. Once and if and when you do get up to the WWE, who would you like to work with and why?
JC: To tell you the truth, it may sound weird. Im not all into the top rankings I guess. I just think that Id like to be a carpenter. Thats all I would want. Its basically the ones that goes out there and makes someone else look good and loses. I dont care, I just want to be there and have fun. Thats all I want to do.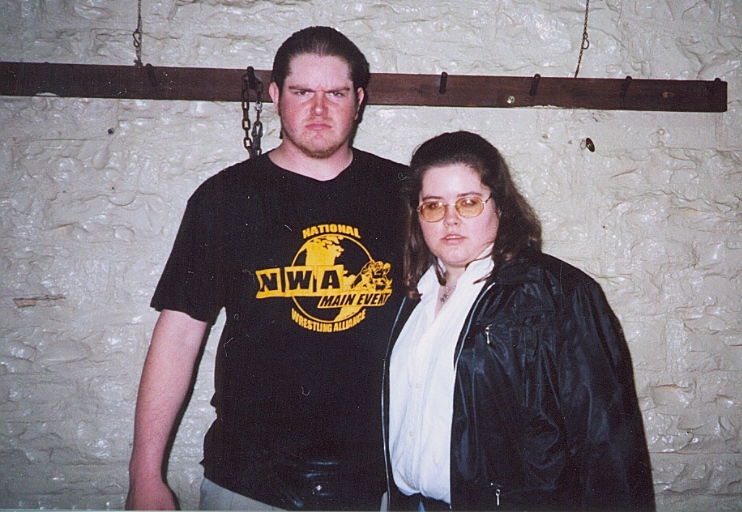 I would like to thank Jason Cain for doing this interview. Not only did he take time out of his busy schedule, he also had to brave some VERY cold weather/wind for this interview. Thank you, Jason. I wish you all the success in the world.